Mari bergabung bersama webinar rutin IAIS – Direktorat Kolaborasi Industri, yang mengangkat implementasi AI dalam berbagai industri.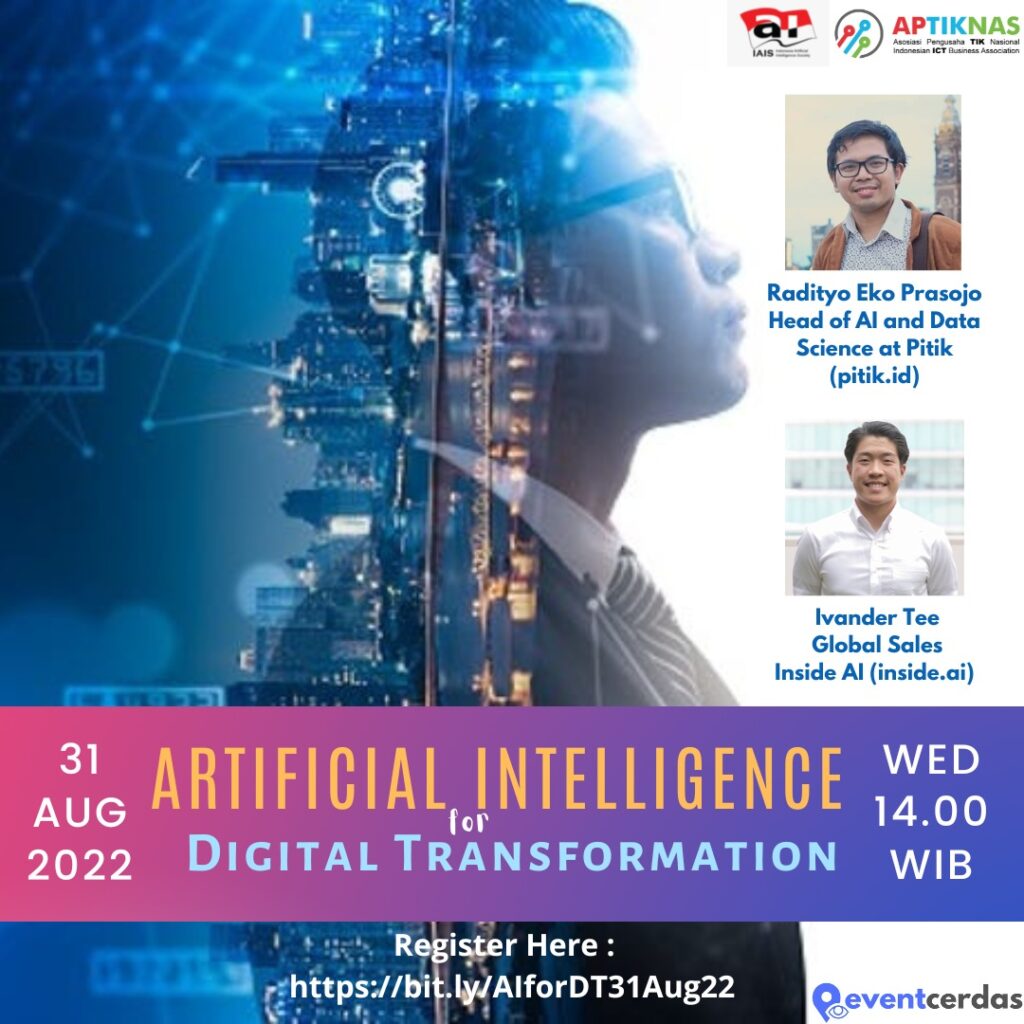 Kegiatan diadakan pada Rabu, 31 Agustus 2022, jam 14-16 WIB
bersama narasumber:
Pembicara 1: Radityo Eko Prasojo
Position: Head of AI and Data Science at Pitik (pitik.id)
Topik: Improving Chicken Farming Efficiency in Indonesia with Data and AI
Pembicara 2: Ivander Tee
Position : Global Sales Manager, Inside AI (inside.ai)
Topik: AI for Business Process improvement. Input Automation, Human flow analysis/ Behavior recognition.
Moderator: Fanky Christian, Direktur Kolaborasi Industri IAIS
Kami tunggu kehadiran anda dengan mendaftarkan diri secara gratis di: https://bit.ly/AIforDT31Aug22