FINANCIALTIMES: US company to roll out machine learning technology across mines in the Americas.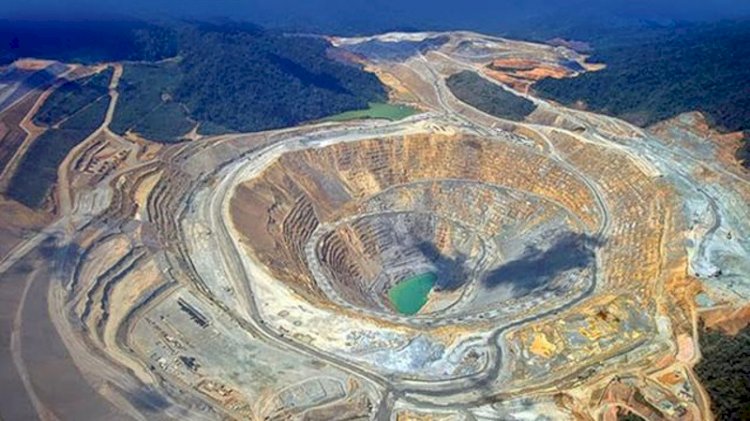 Freeport-McMoran, one of the world's biggest copper producers, is targeting a 90,000-tonne increase in annual output from the introduction of machine learning technology at its mines.
The US-listed company has been testing an artificial intelligence model at its Bagdad mine in Arizona, which it is now planning to roll out across all of its operations in the Americas. The move will lift its yearly copper production by about 5 per cent.
"We have set an aspirational goal of adding 200m pounds [90,000 tonnes] of copper from these initiatives with very little capital investment," Richard Adkerson, chief executive, said in an interview in London.
Copper is critical to the switch away from fossil fuels to renewable energy, with the red metal used in wind turbines, batteries that power electric vehicles and charging points.
Typically a project to develop new capacity for 90,000 tonnes of copper, worth about $500m at current prices, would cost about $1.5bn to $2bn and involve buying new haul trucks, giant shovels and ore crushing equipment.
"It's been a remarkable success," Mr Adkerson said of the trial, which has boosted production at Bagdad by 9,000 tonnes this year.
Compared with many other sectors, the level of technological maturity in mining is still relatively low. But that is starting to change as the industry faces pressure to reduce carbon emissions and its physical footprint.
The machine learning model, which Freeport developed with McKinsey, the consultancy, uses data from sensors around the mine and suggests new ways to improve the performance of its crushers and processing mills, according to the company.
The system found that the mine was producing seven distinct types of ore and that the processing method, which involves the use of large flotation tanks, could be adjusted to recover more copper by adjusting the PH level.
The machine-learning programme is one of three major initiatives Freeport says will boost copper production by 30 per cent. The other projects are the transition to underground mining at its giant Grasberg mine in Indonesia and the Lone Star, a new copper development in Arizona.
For more details, please visit: https://www.ft.com/content/88628dc0-fe32-11e9-be59-e49b2a136b8d