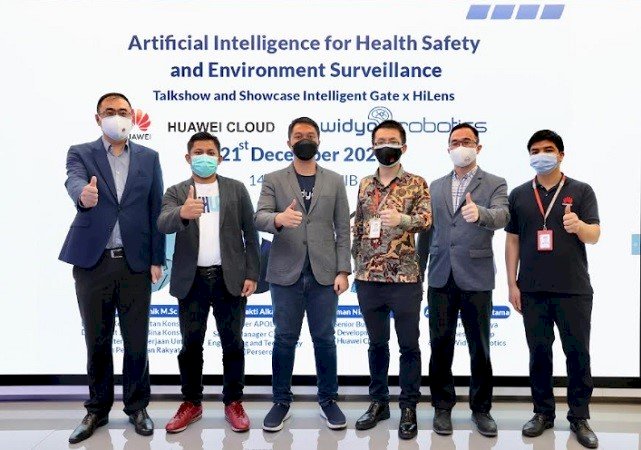 In response to construction-related accidents in Indonesia, Huawei Indonesia and Widya Robotics jointly develop a tool that is able to detect whether personal protection equipment has been fully equipped. This is presented at the seminar and workshop titled Artificial Intelligence for Health, Safety and Environment Surveillance, held at Huawei Indonesia Exhibition Hall.
A number of panelists delivered their remarks, including Ir. Kimron Manik M.Sc, Director of Construction Sustainability, part of the Directorate General of Construction, Ministry of Public Works and Housing, who was represented by Ir. Brawijaya, SE, M.Eng.I.E, Msce, Ph.D., Head of the Sub-Directorate of Construction Security and Safety, Ministry of Public Works and Housing. He relayed the government's efforts to provide workplace safety standards in construction. Afterwards, Juniar Bakti Alfianto, Senior Manager Creative Engineering and Technology PT PP (Persero) Tbk, talked about health, safety, and environment (HSE) in construction and workplace-related accidents. Alwy Herfian Satriatama, Co-founder of Widya Group and CEO of Widya Robotics, also talked about AI technology to improve operations in construction, including checking for personal protective equipment. Usman Niandinata, Senior Business Development, Huawei Cloud, explained how Huawei Cloud can enable intelligent industry.
The activity was opened by Alwy and Jason Zhang, President of Huawei Indonesia, who was present at the event. Participants originated from various construction, mining, and manufacturing companies interested in AI and K3 (workplace safety and health) technology.
Jason Zhang, President of Huawei Cloud Indonesia, said in his opening remarks, "The 'Making Indonesia 4.0' roadmap is an integrated roadmap to enter the Industry 4.0 era. Industry-wide digital transformation will be an important part of the roadmap, as well as a human resources-oriented industry that takes care to protect its workers and improve efficiency. Cloud and AI will be an important tool to solve existing problems, and we hope that Huawei Cloud and our partner Widya Robotics can use Huawei Cloud powerful AI, IoT and device-cloud synergy capabilities to quickly build more innovation solutions for the industry as we build the foundation for a fully connected, intelligent Indonesia."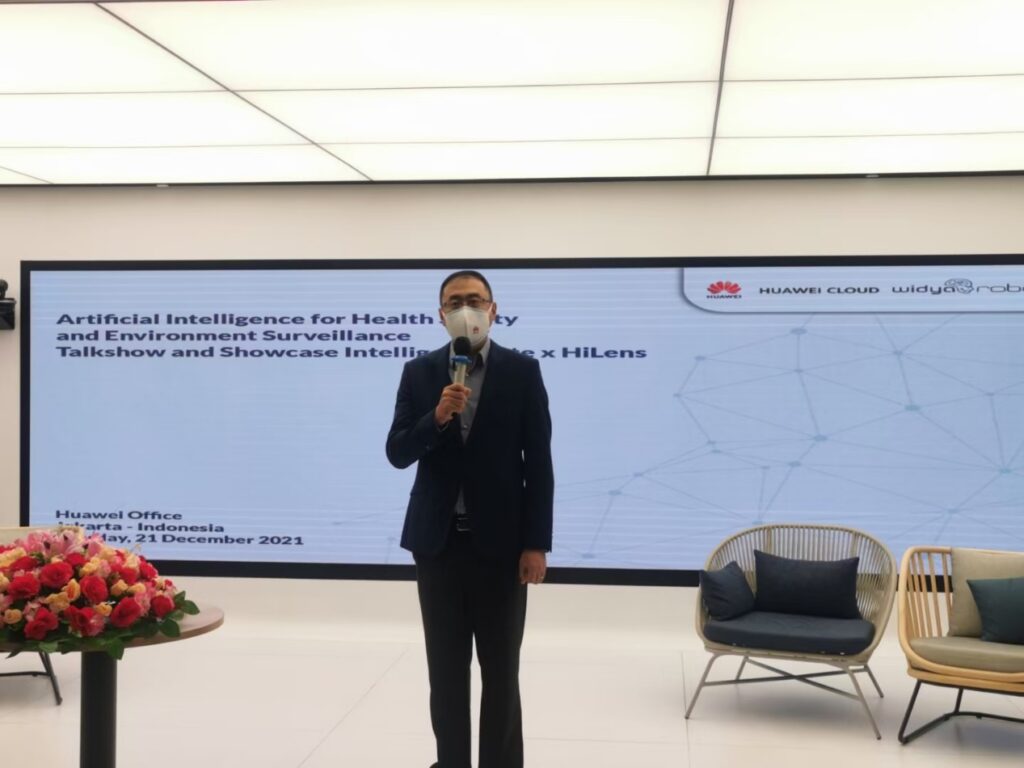 Meanwhile, Alwy Herfian Satriatama, Co-founder of Widya Group and CEO of Widya Robotics, said, "Widya Robotics is a company that specializes in AI, automation, and robotics. Our new technology, specially tailored for construction, may help Indonesia's construction businesses. For the past six months, Widya Robotics have been collaborating with Huawei in spite of our young age, signifying a huge leap for us. Huawei is one of the largest technology companies in the world and it has demonstrated its capability in multiple fields. Moving forward, we hope to develop joint solutions with Huawei in the coming years."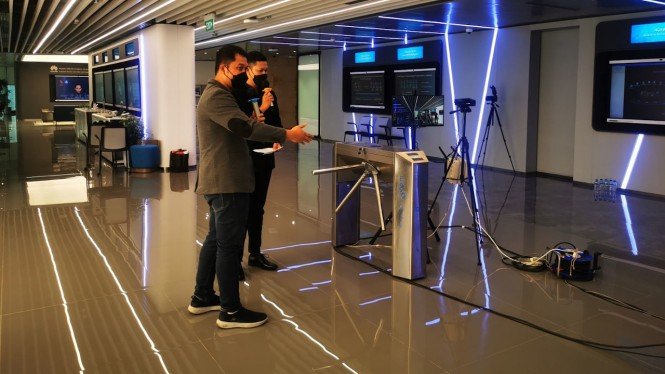 Widya Robotics and Huawei Indonesia introduced a recent technological breakthrough that could transform the construction, mining, and manufacturing industries, called Intelligent Gate. It is an automatic door equipped with AI technology that is able to detect people, faces, masks, and health equipment.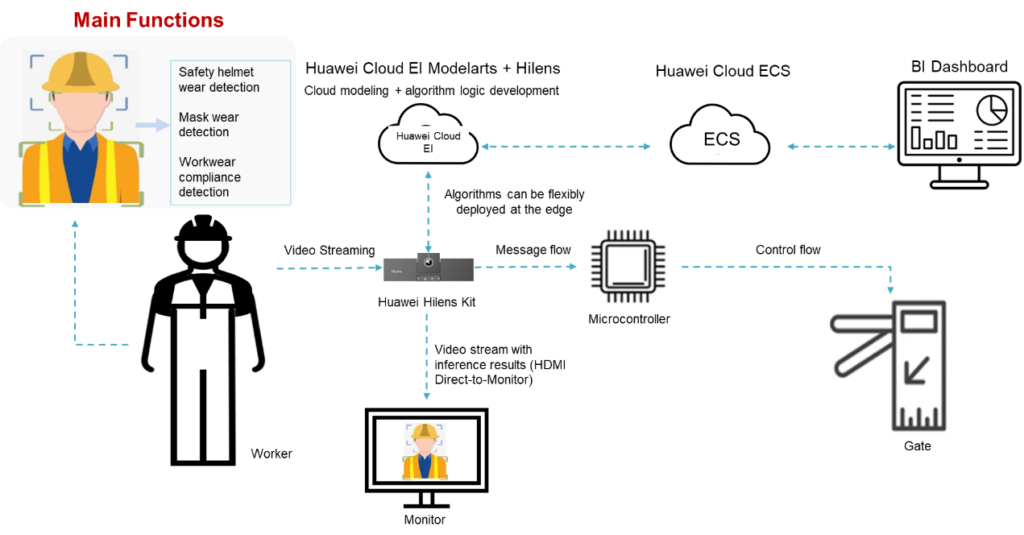 Intelligent Gate is integrated with Huawei's HiLens Kit, a multimedia device with AI inference capabilities, which can run AI inferences for object detection and other different AI models. The inference comes in the form of stream-able video, accessed from the HiLens-mounted camera and processed on the HiLens Kit device, powered by Huawei Ascend 310 AI processor. The AI models and Algorithm logic is developed at Huawei Cloud service Modelarts and Hilens, it can be easily deployed into the Hilens Kit. The processing results, upon showing valid detection of complete personal health and safety equipment, will trigger the door to open automatically.
Huawei Hilens Kit Edge Device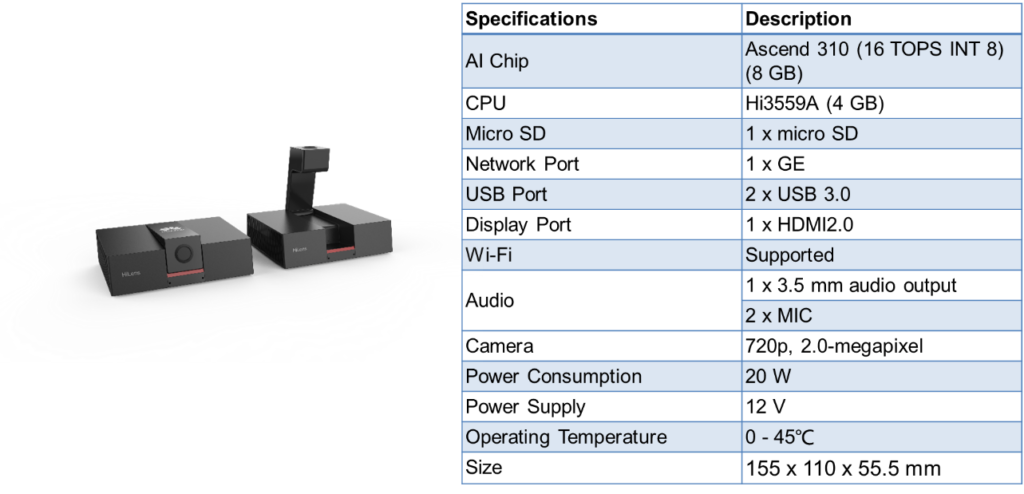 Intelligent Gate is expected to become the symbol of K3 transformation and cut down the number of workplace accidents in Indonesia. As a leading company in AI, automation, and robotics, Widya Robotics will continue to collaborate and improve product quality to become a nationally and internationally competitive AI solutions provider.