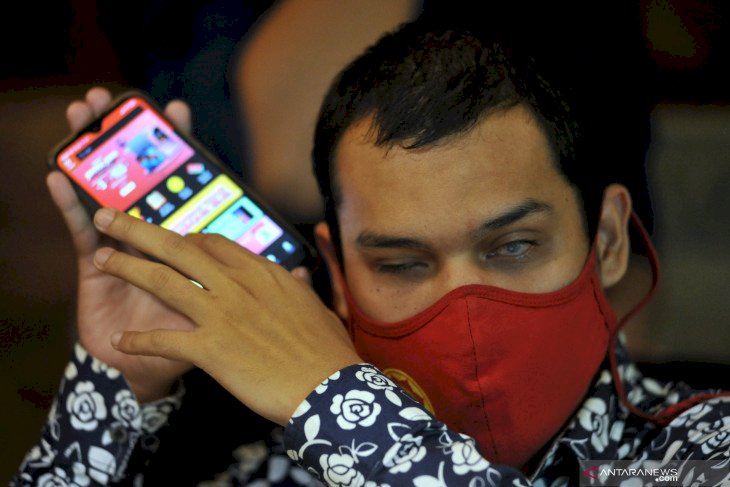 Jakarta – Trade Minister Muhammad Lutfi highlighted that the ministry was capitalizing on the second wave of the digital economy by creating a digital ecosystem that facilitates production, logistics, and transactions.

The e-commerce sector in Indonesia is encouraged to become a sustaining factor to Indonesia's economy amid the COVID-19 pandemic.

"E-commerce can sustain the Indonesian economy, especially amid the COVID-19 pandemic, by taking advantage of the second wave of the digital economy, including the 5G technology, Internet of Things (IoT), blockchain, and artificial intelligence," Lutfi noted in a statement received here, Thursday.

The minister believes that making the most of the second wave of the digital economy boom can lead to establishment of the digital economy that not only facilitates transactions but also production, logistics, and technology.

Minister Lutfi made the statement while delivering his keynote address during the 2021 Mid-Year Economic Outlook held virtually by Bisnis Indonesia.
Lutfi further noted that optimizing the downstream potential of Indonesia's digital economy can also be conducted by utilizing early harvest platforms, such as Tanihub and eFishery.

The Tanihub platform directly connects farmers to consumers and helps farmers to boost their harvest through the application of digital technology.

Meanwhile, eFishery uses Internet of Things and artificial intelligence technologies to optimize pond fish feed.

The minister remarked that currently, breakthroughs were also achieved in various new sectors. Large-scale digital companies can also contribute to the digital economy ecosystem, as they have the capability to invest and become a platform where seeded human resources are trained.

According to the Trade Ministry's data, Indonesia's gross domestic product (GDP) in 2020 was recorded to have reached Rp15,400 trillion. Meanwhile, Indonesia's digital economy activities were recorded to have reached Rp632 trillion.

Despite the digital economy's contribution to the national economy yet being relatively small, the sector was clocking rapid growth.

In 2030, business-to-business and business-to-consumer activities of the e-commerce marketplace sector are projected to contribute the highest to Indonesia's digital economy, at Rp1,908 trillion, or 34 percent.