Webinar, AIoT, Artificial intelligence of things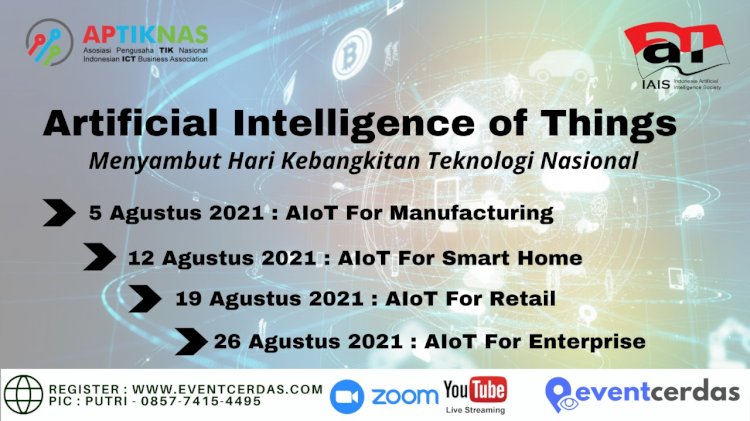 Artificial intelligence of things (AIoT) mulai merasuki hidup kita. Apa saja solusinya, kendala implementasi, bagaimana menggunakannya untuk sektor manufaktur, smarthome, retail dan enterprise. Semua dibahas dalam rangkaian webinar EventCerdas di sepanjang Agustus 2021. Kegiatan ini juga untuk menyambut Hari Kebangkitan Teknologi Nasional 10 Agustus 2021. Webinar ini didukung oleh Indonesia Artificial Intelligence Society (IAIS) dan APTIKNAS.
Pastikan kehadiran anda dengan mendaftar di EventCerdas .com.
Untuk sponsor bisa menghubungi Amanda +62 819-0583-5233 / Putri +62 857-7415-4495 / eventcerdas@gmail.com .
#artificialintelligence #IAIS #aptiknas #eventcerdas #kecerdasanbuatan #bppt #smartmanufacturing #smarthome #smartretail #smartenterprise #AIoT #IoT